Kathmandu Durbar Square
Kathmandu Durbar Square lies in the heart of Kathmandu city in Basantapur that never fails to impress first time visitors with its labyrinthine wood carvings and rich history. Durbar Square is surrounded with spectacular architecture and vividly showcases the skills of the Newar artists and craftsmen over several centuries.The Kathmandu Durbar Square held the palaces of the Malla and Shah kings who ruled over the city. Along with these palaces, the square surrounds quadrangles, revealing courtyards and temples. It is known as Hanuman Dhoka Durbar Square, a name derived from a statue of Hanuman , the monkey devotee of Lord Ram, at the entrance of the palace.
Bhaktapur Durbar Square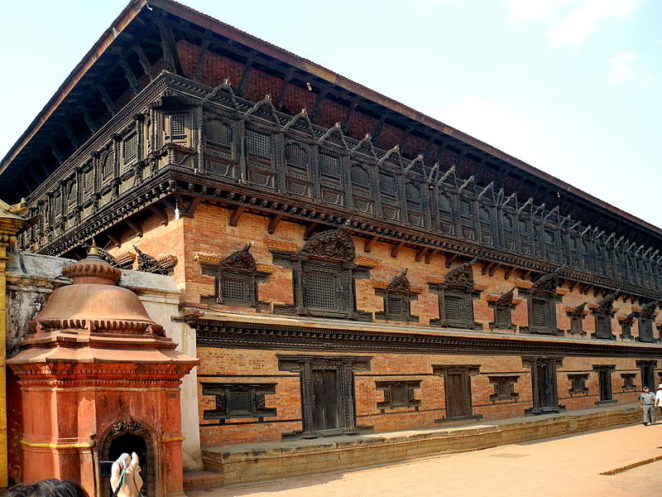 Bhaktapur Durbar Square is the royal palace of the old Bhaktapur Kingdom. 55 Window Palace is the major appeal of the Bhaktapur Durbar square constructed by King Bhupatindra Malla and is a UNESCO world heritage site. It is a conglomeration of pagoda and shikhara-style temples grouped around a fifty-five window palace of brick and wood.Golden gate is the access point to enter the main square of the fifty-five windows palace. This gate is well-known for its superb gold plated metalwork.The square is one of the most charming architectural showpieces of the Valley as it highlights the ancient arts of Nepal.
Patan Durbar Square
Patan Durbar Square is a marvel of Newari Architecture, situated at the centre of the city of Lalitpur. Patan Durbar Square and its environs are stations for devotees of excellent art. It is permeated with wood and stone sculpture as well as metal and images and fancily decorated architecture. There are many temples and idols in the area. The main temples are aligned opposite of the western face of the palace. The entrance of the temples faces east, towards the palace.